GLICO Bisco 15pcs (Hokkaido Milk Cream) Japanese Biscuit 4901005531932
GLICO Bisco 15pcs (Hokkaido Milk Cream)
 Barcode: 4901005531932
Product details of GLICO Bisco 15pcs (Hokkaido Milk Cream)
Glico biscuits will make your day sweeter!
Crunchy biscuit and creamy icing filling are all you need!
Simple but so delicious!
Small package size make them an ideal snack on the go.
Product from JAPAN.
531932 GLICO Bisco 15pcs (Hokkaido Milk Cream)
A lactic acid bacterium cream sandwich that supports the whole family. A cream made from Hokkaido milk is sandwiched with biscuits with a gentle sweetness. It has a smooth mouthfeel. We support the family with a nice combination of sporolactic acid bacteria that awaken in the stomach and dietary fiber.
Ingredients: Wheat flour (domestic production), sugar, shortening, lactose, vegetable fats and oils, whole milk powder, inulin, salt, starch, wheat protein, lactic acid bacteria / Ca carbonate, swelling agent, fragrance, emulsifier, seasoning (amino acid), V.B1, V .B2, VD Per pack (standard 21.5g): Energy 108kcal, protein 1.2g, fat 4.9g, carbohydrate 14.6g, sugar 13.9g, dietary fiber 0.65g, salt equivalent 0.11g, calcium 120mg, vitamin B1 0.080mg, vitamin B2 0.10 mg, vitamin D 0.60 μg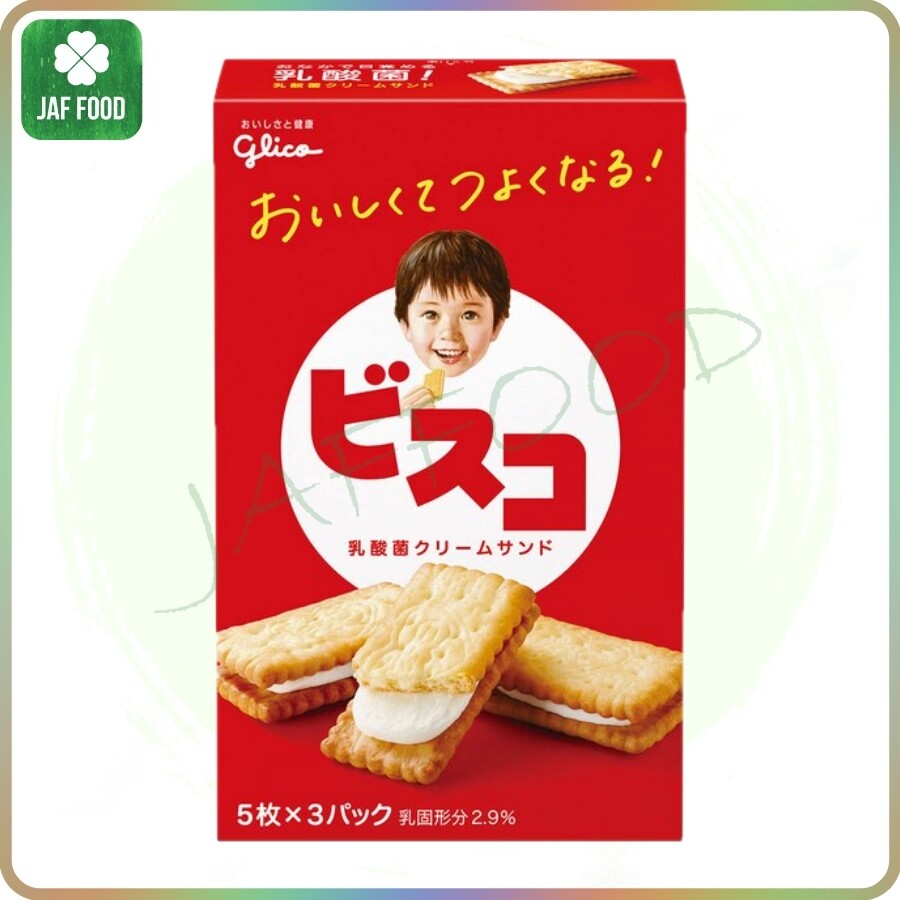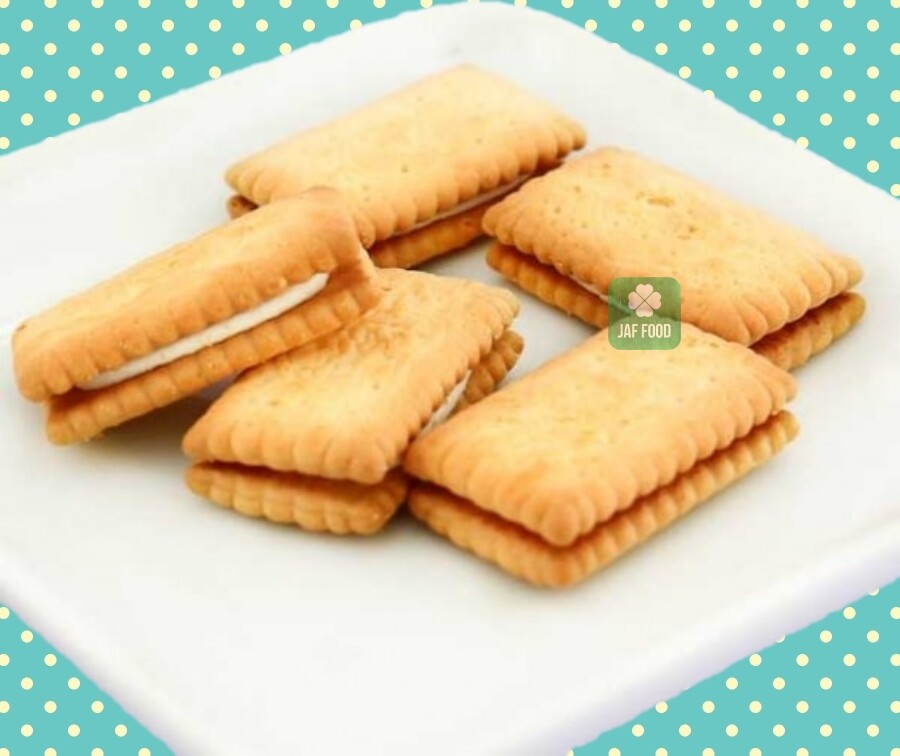 Specifications of GLICO Bisco 15pcs (Hokkaido Milk Cream)
Brand

Glico

SKU

1783768557_MY-7013586161

Country of Origin

JAPAN

Packaging Type

Box

Flavor

CREAM

Product Type

Dry

Storage Type

Cupboard

Organic

No

Dietary Needs

Healthier Choice

Warranty Type

No Warranty
What's in the box
GLICO Bisco 15P (Hokkaido Milk Cream)